Evaluation and Impact Assessment
Derby City Council, supporting the Department for Education's Opportunity Area Programme – https://derbyopportunityarea.co.uk/ – has commissioned a new and exciting 'Career-related learning in Primary Schools' initiative led by the charity Education and Employers, in partnership with Learn by Design, East Midlands Chamber, Forum Talent Potential and dmh associates. To find out more about the project click here: http://www.educationandemployers.org/OurFutureDerby
The overall aim is to inspire children and connect primary schools in Abbey, Arboretum, Boulton, Chaddesden, Derwent, Normanton and Sinfin with the world of work. It should also spark conversations at a range of events across the city to help broaden horizons, raise aspirations and open a world of greater possibilities to the children's, their families and their teachers.
The project objectives are to:
Open children's eyes to their future possibilities
Enable teachers to link classroom learning for children with their future opportunities through bespoke CPD sessions
Engage local employers to widen children's horizons
Work with parents to raise their children's aspirations
Develop children's future employability skills
Between May 2019 and July 2020, Dr Deirdre Hughes OBE, Director, dmh associates will lead a research team to evaluate and assess the impact of the project. We will be focusing on the first hand experiences of children, parents, teachers, employers, volunteers and local community groups.
The evaluation and impact assessment will investigate the extent to which the project:
Increases pupil's awareness of career/work opportunities
Increases pupils' understanding of the link between education, qualifications and work opportunities
Reduces career/role stereotypes
Improves future employability skills
Engages parents, carers and the wider community in career-related learning.
If you currently live and/or work in Abbey, Arboretum, Boulton, Chaddesden, Derwent, Normanton and Sinfin you may wish to participate in the research. If so, please contact us: e-mail: [email protected] We will then send you a consent form to complete and return to us which confirms your willingness to take part.
We will begin in June 2019 by working with these 7 primary schools:
Firs – Abbey Ward
Derwent – Derwent Ward
Cherry Tree Hill – Chaddesden Ward
Redwood – Sinfin Ward
Allenton – Boulton Ward
Hardwick – Normanton Ward
Arboretum – Arboretum Ward
This will be followed up by work in the following 30 schools:-
| | | |
| --- | --- | --- |
| | School | Ward |
| 1 | Becket Primary School | Abbey |
| 2 | Bishop Lonsdale CE Primary School & Nursery | Abbey |
| 3 | Akaal Primary | Arboretum |
| 4 | Pear Tree Infant | Arboretum |
| 5 | Pear Tree Junior | Arboretum |
| 6 | Rosehill Infant & Nursery | Arboretum |
| 7 | St Chad's C of E Nursery & Infant | Arboretum |
| 8 | St James' C of E Infant & Nursery | Arboretum |
| 9 | St James' C of E Junior | Arboretum |
| 10 | St Joseph's Catholic Voluntary Academy | Arboretum |
| 11 | Zaytouna Primary | Arboretum |
| 12 | LF Moorhead Primary | Boulton |
| 13 | Oakwood Infant | Boulton |
| 14 | Oakwood Junior | Boulton |
| 15 | Wyndham Primary | Boulton |
| 16 | Cavendish Close Infant | Chaddesden |
| 17 | Cavendish Close Junior | Chaddesden |
| 18 | Chaddesden Park Primary | Chaddesden |
| 19 | Meadow Farm Primary | Chaddesden |
| 20 | St Alban's Catholic Primary | Chaddesden |
| 21 | Beaufort Primary | Derwent |
| 22 | Breadsall Hill Top Primary | Derwent |
| 23 | Roe Farm Primary | Derwent |
| 24 | St Giles' | Derwent |
| 25 | Dale Primary | Normanton |
| 26 | Village Primary | Normanton |
| 27 | Ash Croft Primary | Sinfin |
| 28 | Cottons Farm Primary | Sinfin |
| 29 | Grampian Primary | Sinfin |
| 30 | Osmaston Primary | Sinfin |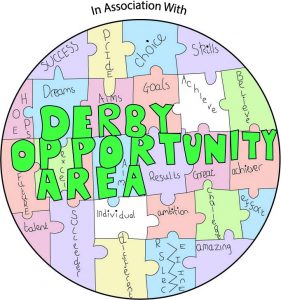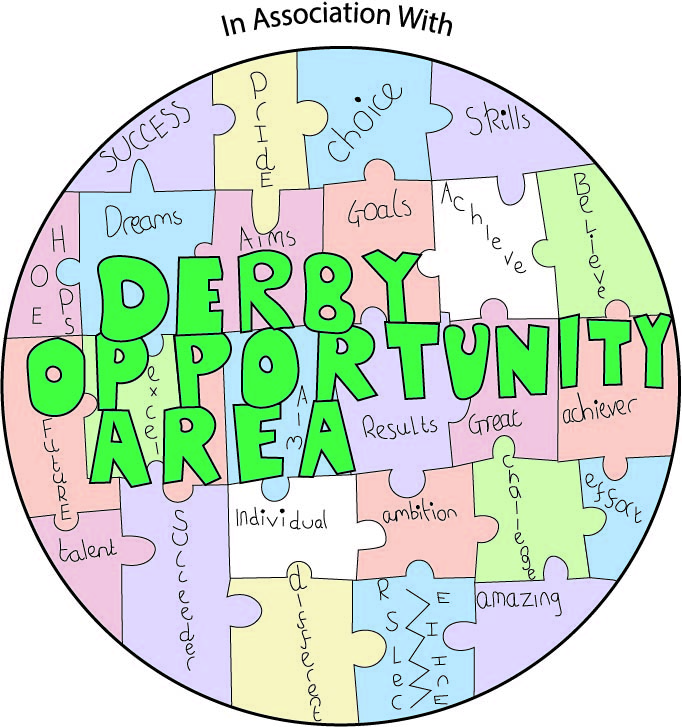 "The launch of Our Future-Derby marks a significant milestone in inspiring children to see the relevance of schooling to the world of work from an early age. What makes this initiative special is the planting of seeds of hope. Children, parents, teachers and employers working together in local communities to gain a better understanding of the changing world of work. Research shows children's aspirations are often shaped, molded and restricted by gender stereotyping, socio-economic background and the people they meet in their local area. We will be examining what works and what more needs to be done to improve children's life chances for a successful future." Dr Deirdre Hughes OBE and Dr Elnaz Kashefpakdel, Head of Research
If you would like to read more…
Related research:
What works? Career-related learning in primary schools by Dr Elnaz Kashefpakdel, Jordan Rehill and Dr Deirdre Hughes OBE (December 2018)
Career-related learning in primary: The role of primary teachers and schools in preparing children for the future by Dr Elnaz Kashefpakdel, Jordan Rehill and Dr Deirdre Hughes OBE (January 2019)
Drawing the Future: Exploring the career aspirations of primary school children from around the world by Nick Chambers, Dr Elnaz Kashefpakdel, Jordan Rehill and Christian Percy (2018)