Welcome to DMH Associates
Encouraging collaboration and fresh thinking in careers, education and skills policy, research and practice. This website is aimed at practitioners, managers, employers, researchers, and policymakers, keen to share ideas, exchange information and promote high quality careers provision at a local, regional, national, European and/or international level.
DMH Associates presents some useful resources which we have come across designed to support practitioners in their everyday work with young people and/or adults. This has been done to support the National Careers Week 2020 and give practitioners the resources they need.
Celebrating the success of the Virtual International Conference – Evolving Education & Careers – Share, Learn and Transform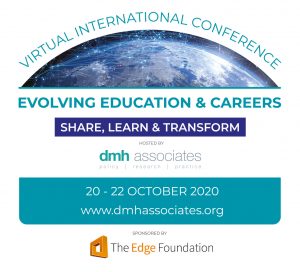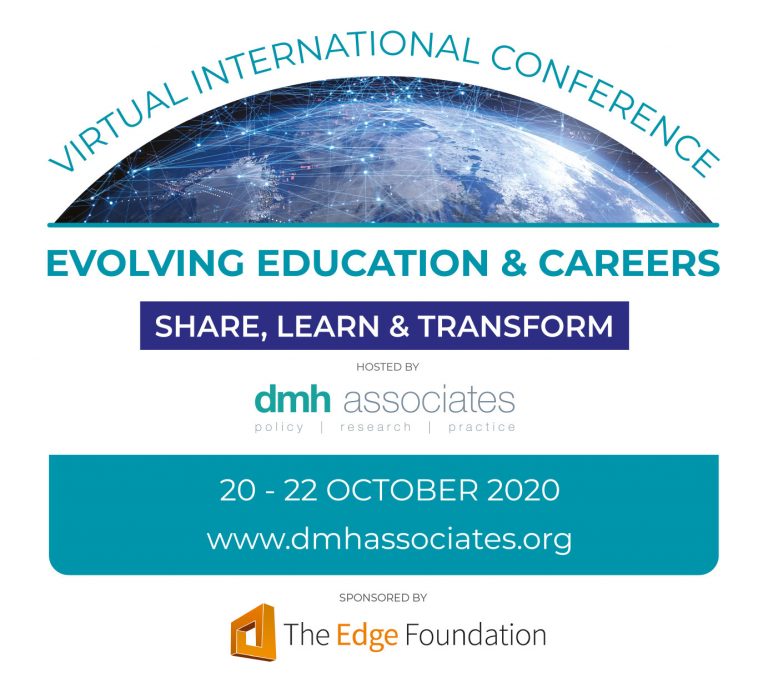 "What an inspiring and excellent value conference that brought everyone together in a way that made you feel you really were 'together' no matter where you were in the world – well done and thank you."
The first dmh associates, virtual international conference has now taken place and was a great success. The three day conference – Evolving Education and Careers, welcomed an audience that included 425 delegates and 51 speakers who work in the education and careers sector around the globe.
View the latest video recordings released from the conference with the four UK Ministers sharing their view on evolving education and careers in a covid landscape.
Careers Policy, Research and Practice
We work in partnership with a wide range of public, private and third sector organisations to find solution-focused approaches that increase access to opportunities for young people and adults.
We offer expertise in independent and rigorous research, evaluation and consultancy services to inform and support our customers to:
Introduction CALL FOR EVIDENCE – HAVE YOUR SAY! The Department for Economy's Careers Service Northern Ireland has commissioned an independent
Read More »
Not Just Any Job Young people do not believe the work available to them is of good quality For those
Read More »
In the October issue of Careers Matters , the Careers Development Institiute (CDI) monthly magazine for the Career Develpment Sector,
Read More »
Whatever your interests are please do not hesitate to contact us for further information.
For latest new developments follow @deirdretalks