dmh associates is highly experienced in careers, education and skills policy, research, and practice at an international, European, national and regional level. 
We work in partnership with a wide range of public, private and third sector organisations to find solution-focused approaches that increase access to opportunities for young people and adults and enhances the quality of guidance, education and training. The company was formed in 2008 by Dr Deirdre Hughes OBE and became a limited company in 2013.
We offer expertise in independent and rigorous research, evaluation and consultancy services to inform and support our customers to:
We are a member of:
RSA Fellowship; UK Evaluation Services; International Association for Educational and Vocational Guidance (IAEVG).
Dr Deirdre Hughes OBE is a Legacy Fellow of UK Career Development Institute (CDI).
A freelance academic researcher, career development professional and government policy adviser. She has written over 125 articles and book chapters, and made over 200 presentations to international, national and regional professional groups dealing with all-age careers work, employment and skills issues. She is co-editor of the British Journal for Guidance and Counselling International Symposium Series. She is also a Cedefop appointed national expert in lifelong guidance and careers education (May 2017).
In 2012 she was awarded an OBE in the 2012 Queen's Birthday Honours List for services to lifelong guidance. She was previously President of the UK Institute of Career Guidance (2009-2010) and co-founder of the Careers Profession Alliance. She was awarded a Legacy Fellowship by the UK Career Development Institute (2012) by process of peer review. With over 30 years of experience working in four UK universities, Deirdre has combined her academic research and teaching with senior advisory roles reporting to Ministers in the UK.  She was appointed by the Secretary of State for Work & Pensions (DWP) and Secretary of State for Business, Innovation & Skills (BIS) as a Commissioner with the UK Commission for Employment & Skills (2011 -2015). She was Chair of the National Careers Council in England, reporting directly to three Skills Ministers (2012-2014). Since then, with she has provided expert Advisory support to Ministers in each of the four home nations of the UK. She has successfully held various Chair and Non-Executive Director roles.
Chris Percy

Chris is a leading economist, strategy consultant, and careers researcher with expertise in quantitative methods. His experience of the education sector dates back to 2008 while working as a civil servant for the Department for Children, Schools and Families on secondary education reform and the strengthening of links between schools, universities, colleges and employers to improve progression pathways. 
He has led individual and team projects that span a range of organisations in the careers and education sector, including the Careers and Enterprise Company, the Education and Employers Taskforce, IntoUniversity, the Edge Foundation and the Open University, as well as pro bono engagements via Impetus-PEF for charities like Adviza, ActionTutors and the Dallaglio Foundation
Chris's clients have included the World Bank (analysis of civil service skills requirements), Social Finance and King's College London. He works closely with Deirdre and Associate colleagues on the financial analysis of national careers services in the UK, particularly on return on investment (ROI). He has co-authored works with Deirdre, most recently an article commissioned by Cedefop on Lifelong Guidance policies and practices linked to ROI He is working with Liane and Deirdre on a joint collaborative research programme with colleagues from Careers Wales, Skills Development Scotland and the Canadian Career Development Foundation (CCDF) on Career Guidance, Mental Health and Well Being.
Karen Adriaanse
Karen was an HMI for Ofsted from 2007 to 2016, having previously worked for the Adult Learning Inspectorate and the Training Standards Council as a full-time inspector. She held the post of Ofsted's Special Adviser for Further Education and Skills from 2012 to 2016. This involved: developing inspection frameworks and handbooks in FE and skills; training inspectors on revised inspection methodology; and analysing inspection findings for Ofsted Annual Reports, and presentations to stakeholders, including government departments, Select Committees, providers and employers. She was also Ofsted's National Lead for Careers Guidance and post-16 English and maths.  As an inspector, she led inspections in general FE colleges, local authority providers, independent training providers, employer providers and prisons, having taught and/or managed in these contexts for 20 years. Her main fields of work in the post-16 sectors are: English, maths and ESOL; provision for learners with special educational needs, including high needs; study programmes; adult learning for unemployed; prison education; careers guidance, including in secondary schools; and apprenticeships. 
She has worked closely with Dr Deirdre Hughes and Associate colleagues on a wide range of DMH Associates' research and consultancy projects
Prof. Fusun Akkok
Fusun has more than 30 years of academic and practical experience in guidance and counselling. She has carried teaching and research work in the field of guidance, career guidance, parent counselling, teacher training, written papers and books and participated in national and international conferences and organized national and international conferences. She also has significant experience in developing modules and conducting and trainings on career guidance for teachers and managers of the VET schools in Turkey and in internationally. 
She has significant experience in developing a web-based career information system serving all age groups, developing self assessment tools and highly experienced in developing education programs and teacher trainings. Fusun is Turkey's national expert to 'CareersNet' managed by CEDEFOP in Thessiloniki and supports the work on career guidance and empowering practitioners and teachers on career guidance. She is an international expert on lifelong guidance issues and works for international organizations International Labour Organisation (ILO), International organisation of Migration (IOM) and European Training Foundation at local and international projects. She has also been the senior international expert for trainings and career guidance in the TA for Reforms in VET and Employment in Georgia. Fusun and Deirdre Hughes worked closely with one another as part of CareersNet and have published works on career guidance and digital technology.
Graham Attwell
Graham is a researcher and developer in Technology Enhanced Learning. He is Co-Director of CareerChat (Uk) and an Associate Professor working with colleagues at the University of Warwick, Institute for Employment Research as a  technical expert on the DfE funded 'LMI for All'. He is a leading designer and developer in the field of Labour Market Information, working in European Union countries and Chile as well as the UK. See also, EU Framework Programme (FP 7) Public Employment Services. 
He has a strong track record and international reputation for designing and delivering leading-edge training on the use of ICT and social networking in educational settings. Graham delivers highly  interactive and fun training  to support practitioners and managers who wish to build their confidence  and experience in using and creating their own online career development resources. 
Graham has significant experience in the development of Application Programming Interfaces (API) and has worked closely with Deirdre and colleagues on the design and implementation of CiCi the innovative careers chatbot powered by AI and machine learning. He is interested in all things digital including the use of QRR codes in local community settings. Graham and Deirdre have co-published articles and co-delivered presentations at a wide range of international, European and national conferences.
Trevor Carson
Trevor is from Glengormley, near Belfast in Northern Ireland. He taught Biology and Science in a large boys' secondary school for 10 years including Year Master and Head of Department. Following this he lectured in Applied Science in what is now Belfast Metropolitan College. He was seconded to BELB as FE Development Officer and Adult Education Officer and also to the Association of NI FE Colleges as Curriculum and Staff Development Officer. He was Director of LSDA NI : quality improvement organisation for the FE and Training Sector. This work included extensive support for governance in the FE Sector and additional responsibility for HR training and development in LSN (LSDA NI's parent organisation in England and Wales). 
He has worked extensively for CCEA and its predecessor bodies including Principal Coursework Moderator for GCSE Sciences, subject committees and represented CCEA on Inspections (scrutiny teams) for what is now OfQual. He is currently a self-employed Educational Professional. Other interests include: producer of a talking newspaper for the visually handicapped and part-time sports journalist for the Belfast Telegraph. He has also chaired a range of committees, reference groups and national conferences. Trevor and Deirdre have worked on various careers and evidence-based research programmes in Ireland.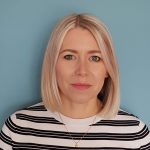 Lauren Croll
Lauren has a successful track record and experience of setting up and managing a range of partnership programmes across the social enterprise, youth and higher education sectors. 
From 2012 to 2015 she managed UnLtd's Higher Education Programme, launched to help realise the potential of social entrepreneurship within Higher Education Institutions (HEIs) in England delivered across a network of over 70 HEIs. 
She now work as a free-lance consultant providing project management, capacity building support, training delivery and workshop design and facilitation across the education and youth sectors; sectors to which she is profoundly committed.
Lauren has undertaken research fieldwork activities on behalf of DMH Associates. She has also worked closely with Deirdre on the design and development of a Career-Related Learning Parental Engagement Strategy, International Literature Review and Toolkit designed to support primary schools across the North East of England.
She is a highly experienced project manager, trainer, careers resource creator and researcher. 
Liane Hambly
Liane is a leading trainer in career theory, professional ethics and advanced guidance and coaching practice. She was previously Programme Leader for Guidance Studies at two UK universities and now runs her own consultancy business (Creative Career Coaching).
She has an excellent reputation for workforce development and designing a range of high impact, inspirational, learning programmes for teachers and career professionals.  
She has published academic articles and is the author of  Creative Career Coaching (Nov 2018), a book which explores the innovative practical application of career theory. 
Liane has provided key note presentations and workshop inputs to various national and international conferences and events. She previously worked alongside Deirdre as a Senior Lecturer at Nottingham Trent University teaching on a range of career education and career guidance graduate and post-graduate programmes.
She is working with Deirdre and Chris Percy on a collaborative research project 'Career Guidance , Mental Health and Well Being' in association with Careers Wales,, Skills Development Scotland and the Canadian Career Development Foundation (CCDF).
Simon Hepburn
Simon has more than twenty years' experience working within the charity, education and careers sector. Simon is the CEO of the UK Cyber Security Council and is former UK Director at City Year UK, an international social action charity, leading on school partnerships, programme design and delivery, leadership programme development, mentor experience and programme impact.
Simon was an Enterprise Advisor as part of the London Enterprise Advisor Network and has worked with Careers Professionals from throughout the UK.
He has significant experience of programme and organisation review and was a Research Associate with Canterbury Christchurch University working with Professor Carl Parsons on a national review of school exclusions in England for the DfE.
Simon is passionate about supporting people and organisations to reach their full potential and make a positive contribution to society. He is a qualified youth worker, teacher and chef, has a Masters in Educational Management, from the Roehampton Institute, University of Surrey and is a fellow at the Royal Society of Arts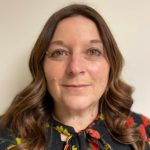 Nina Hurst-Jones
Nina is a freelance Events Organiser and Project Director who works in partnership with dmh to create and deliver a range of events including their annual career development conference.
Prior to her freelance career, Nina led organisations that created and delivered live careers and skills events hosted in major cities across the UK, CPD exhibitions and seminars for careers practitioners and 3rd party events for a range of high-profile clients including the Employee Ownership Association, Heathrow, London First and WorldSkills UK.  Nina's current clients include dmh associates, Education and Employers and the Edge Foundation.
Nina is a natural organiser with great attention to detail who thrives on working in partnership with clients to design and develop their vision into creative, interactive and effective, live and virtual events.  She is passionate about connecting young people and their learning, to the wider world of work and helping them gain exposure and pathways to the skills, jobs and employers of the future.
Nina has successfully managed two major international career development conferences on behalf of DMH Associates. She is also leading on our webinar 2022 series working with sponsoring organisations whose values and commitment align well with our approach to inclusive lifelong guidance policies and practices.
Dr. Reinekke Lengelle
Reinekke is an Associate Professor with Athabasca University and senior researcher with The Hague University, specializes in writing for personal development. She is also a research group memebr of Sustainable Talent Development at The Hague University, The Netherlands.
She is also co-creator of the narrative career-learning method "career writing" and began her career as a poet and playwright. She is a Special Issues International Series co-editor of the British Journal of Guidance and Counselling. She led on a Special Issue (Parts 1 &2) on  "Creative Methods in Guidance and Counselling and has authored various peer-reviewed articles and book chapters on creative, expressive, and reflective writing for personal and career development.
She has written a deeply moving book on Living with Loss – https://www.routledge.com/Writing-the-Self-in-Bereavement-A-Story-of-Love-Spousal-Loss-and-Resilience/Lengelle/p/book/9780367643348 
Reinekke and Deirdre each share a strong interest in researching the career transitions of young adults aged 18 -25. They have worked together successfully on various academic publications.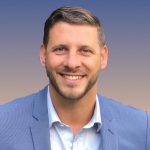 Lee Johnson

Lee has over twenty years' experience in the UK Justice sector working across the public sector including prisons and probation, through to FE providers, careers IAG, resettlement, charities, and private businesses. Lee is a former Regional Head of Learning Skills and Employment for the MoJ, Regional Director of Further Education, Head of Commercial Operations and has experience in service design, software development, contract tendering, operational delivery, and mobilisation, transition and transformation of large scale public contracted services for example, Transforming Youth Custody (TYC), Transforming Rehabilitation (TR), Prison Education Framework (PEF) and careers and employability services.
He has significant experience of strategy design and implementation, and a record of leading change and improving organisational performance. His results stretch across business development, sales, operational delivery and commercial management.
As an associate of DMH and a freelance consultant, Lee is continuing his passion for supporting people and organisations to reach their full potential and make a positive contribution to society.
Ifza Shakoor
Ifza is a keen advocate for careers education, having recently embarked on a PhD research journey at iCeGs within the University of Derby, She is exploring the reasons for the lack of diversity in the career development sector and ways of overcoming this.
 As a qualified teacher, she has a holistic understanding of the importance of careers education and seeing the bigger picture. She has worked on the ground coordinating on a trailblazing careers-related learning project in Derby, which is her home city and where her interest in the community's wellbeing was born. She has been extremely successful in her role, in part due to her knowledge of the community and having been brought up within a deprived area,
 Ifza knows first-hand what it takes to motivate and inspire those she works with. She embodies the saying 'you can't be what you can't see.' Ifza has previously excelled in an internship with the Civil Service. She aspires to becoming a leading careers associate, researcher and be in a position to influence careers policy and practices. She will examine through her PhD research effective ways to overcome current issues related to pay, qualifications and career progression through increasing the diversity of the career development sector.
She has worked closely with Deirdre on career-related learning in primary schools in Derby and has co-authored an academic publication on this subject featured within the British Journal of Guidance and Counselling.
Whatever your interests are please do not hesitate to contact us for further information.
For latest new developments follow @deirdretalks